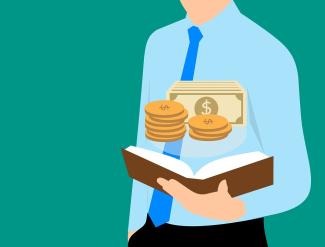 3 Things to Review after Quarter one of 2018
As the month of March comes to an end, the first quarter of 2018 is about to close down. While Quarter One of 2018 will be remembered for the correction the markets sustained in February, bringing to a brief end the impressive growth the markets saw through 2017, it will also be remembered as a volatile period. As an investor, it is important to remain engaged in your investments and constantly track progress and success. A lot can change in just three months, whether you realize it or not.
There is no required timetable for checking in on your portfolio, but US News does point to some of the benefits of quarterly portfolio reviews. Doing so gives you a chance to check on your current financial situation, assess the markets, and determine if changes are required to keep you on track with your investing goals. Here are three things you might want to review now that quarter one of 2018 is in the books.
Debt vs. Paid Debts
Debt impacts any individual's ability to invest for the future. If you are still carrying debt, that is money coming out of your pocket each month to service interest amounts or pay down the principle that cannot be used for other things. Perhaps Q1 2018 was a good period for you and you fianlly paid off some debts. If you are still carrying debt, now is a good time to see if you can make some spending changes that would allow you to pay off that debt in Q2 or by the end of the year.
If you reached "paid" status on some of your debts, now is a great time to stop and reassess what you can do with that extra money you will have on hand each month. Can you boost your retirement savings? Or maybe you can use that money to pad your emergency cash on hand.
Accomplished Goals and Setting Up New Ones
Ideally, your investment strategy has a goal in mind. Maybe you are focused on a short-term goal like saving for a down payment on a home. Perhaps you have a mid-range goal in mind, such as setting aside money to send a child to college. While it is unlikely you have reached your long-rang goal of funding your retirement, you could have hit a milestone in that regard. Whatever your goals are, the end of the quarter is a good time to stop and evaluate how you are doing at achieving your various investing goals. If you have been able to check off some boxes in this category, it might be time to set new goals to ensure your investments are still working hard, and correctly, for you. You may also find that you are very close to accomplishing some of your goals, and with just a few changes to your strategies you could reach those goals in the next quarter.
Lifestyle Changes and Updating a Plan
Finally, take some time to look back on your life and see what has happened. LearnVest points out some of the life moments that can impact investing, with the most obvious instances revolving around additions and subtractions. If you have recently welcomed a baby into your family, your investing goals and the fitness of your plan are going to change. You'll find that your expenses are increasing and you may need to adjust how much you can invest in the coming years.
On the other hand, the loss of a job can also have an impact on your investments. While the addition of a baby can change how much you are investing, it also changes what you might be investing for; like a new home, a college fund, etc. The loss of a job, on the other hand, hurts your cash flow and may inhibit your ability to meet certain investing goals. Take time to absorb these changes, quantify their impact on your plan, and update your investment strategies with your advisor at Hughes Warren to adapt to the new realities.