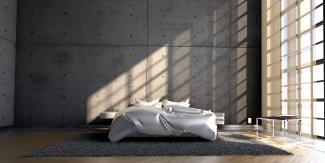 3 Tips for Adjusting your Budget Once you Become an Empty Nester
Although few parents would say it aloud, they're all proud and happy when their children leave the nest. Not only does it mean they've raised responsible kids ready to go out and tackle the challenges of the world independently, but it also means that parents can retool their finances to focus on their own needs alone rather than those of a couple plus children. If your children have recently left the nest, here are a few tips you can follow to adjust your budget as an empty nester.
Plan for the Future
When the kids leave the nest for the first time, it doesn't necessarily mean they are leaving your financial books as well. Most parents first encounter an empty nest when a child goes off to college, but that might not mean you are done helping financially. College can bring with it a variety of future financial challenges to keep in mind, especially if you plan to help your children. Whether you've budgeted for their college or not, it's important to plan for the future. This includes college tuition expenses, as well as assisting with down payments on a first house, wedding plans, and grandchildren.
Wipe Out Debt
Even though you may find yourself still spending some of your money on your children for college tuition, rent, or other expenses you are helping a child with, you're likely to find that you have extra money left over each month. Now is the ideal time to start tackling the debt you've accumulated throughout your life to date. One of the best places to focus this extra money as an empty nester is paying off that mortgage. It is ideal to go into retirement without facing the monthly expense of housing costs.
This could help a lot depending on where you live. Take San Francisco for example. The city has the nation's highest median house price in 2018 at $1.61 million, which is double the average from just five years ago. You may not have bought during the crazy boom of the last several years but paying off your home in the area is still beneficial. Selling your home to downsize to an apartment may cost you just as much. San Francisco also has the highest average rent for a two-bedroom apartment at $4,650 per month.
Make Retirement Savings a Priority
With your children taking their first steps into an independent life in the world, it's time to really focus on the next stage of your life. As your children pursue higher education, a career, and a family of their own, you should focus your financial goals on your own retirement. With the added money you have each month, consider boosting your retirement accounts with additional funds toward your IRA accounts. If you don't have any IRA accounts yet, open one. Your children are no longer (financially) a major concern for you. It's time to ensure your accounts are ready for your retirement.
For more help preparing for retirement, contact Hughes Warren today.