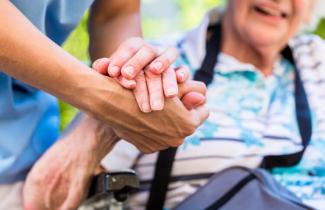 4 Ways to Prepare for Long-Term Care
Most of us don't want to think about the day when we can no longer take care of ourselves, or when our loved ones can no longer live on their own. But the hard truth is that 70% of us will need some form of long-term care once we reach our golden years. It's important to consider where you will live as you age and how your place of residence can best support your needs if you can no longer fully care for yourself.
Know the options
Study the different options like assisted living, home health services, independent living, adult day/foster care, and hospice to understand what services each provides. That way when you think it's time for assistance, you have a sense of what setting may be best, based on your specific needs.
Start Planning for the Cost
Long-term care costs hinge on the type of services provided and where. The cost of care and your options for coverage vary depending on your state and the type of services you need. As you meet with various providers, make sure to ask about their costs, billing practices, and if they accept any assistance programs. But first, it's important to understand your options in financing your long-term care.
Understand Medicare & Medicaid
Once you're 65, you may be able to get some of your long-term care costs paid for by Medicare and possibly Medicaid. But there are key differences. Medicare will pay for long-term care if your doctor prescribes rehabilitation or other skilled services -- whether they're administered in your home or in a nursing home. Medicaid, which is administered by each state somewhat differently, covers a wider scope of long-term care services, but one must meet income and asset requirements.
Don't put it off
The best time to start preparing for possible long-term care costs as you age is while you're in your late 40s-to-mid 50s. Mid 50s is probably the sweet spot for people, because there are a lot of people still eligible for long-term care insurance.
Acknowledging we need long term care is hard. It's never an easy decision. But by preparing now, you can relieve some of the pressure and stress. That way, when the time comes, you can find peace of mind in knowing you've made the best decision for you and more confident about taking next steps.
Contact us at Hughes Warren today for any questions you may have as you prepare for your own Long-Term Care.