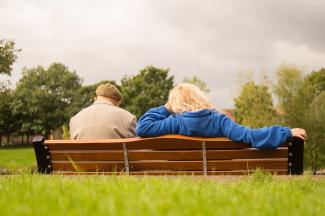 5 Ways to Prepare for Long-Term Care
When you are planning for retirement, one of the most overlooked aspects that many forget to consider is long-term care. It is one thing to set aside money throughout your life to cover monthly expenses such as mortgage/rent, groceries, gas, and entertainment. It is an entirely different concept when looking forward at the potential need for long-term care. How would you or your family members pay for a long-term care facility or in-home nurse? As is the case with many things in life, preparation in advance is key. Here are five things to look at regarding long-term care.
Research Your Options
USA Today notes the number-one thing to focus on are your potential options. The definition of long-term care varies based upon the type of facility and who is paying the bill. Long-term care is any service someone may need, to "handle their basic, daily activities, or rehabilitation that extends beyond 90 days."
How and where these services are delivered can vary. One example would be receiving care in your home from a skilled nurse or caregiver. Other common options include living in an assisted-living facility or nursing home, the latter of which offers the greatest level of service and care. It is difficult to prepare for long-term care if you do not know your options, so get familiar with these settings and services.
Compare Costs
The options outlined above come with varying costs associated for the care provided. In addition to the monthly cost of using these facilities, keep in mind the cost of food for yourself as well as insurance to cover your medical and other eligible needs. Some of these facilities previously mentioned have amenities that include dining, laundry, and cleaning in the cost, while others offer the basics and extras are out of pocket. Find out how much insurance is willing to cover for your long-term care as well.
Know Medicare & Medicaid
Preparing for long-term care with Medicare and Medicaid in mind as potential assistance financially can be tricky. ElderCarelink recommends working with a financial planner as you save up for retirement, who understands the ins and outs of both to ensure you save enough while maximizing your coverage options.
Medicare will pay for long-term care if your doctor prescribes a rehabilitation program or other skilled services. This is the case regardless of where the care is administered. Medicaid, because it is managed by individual state governments, is administered differently depending on where you live. However, it does cover a wider scope of long-term care services, provided you meet income and asset requirements.
How to Pay
There are several ways you can plan to pay for your long-term care during retirement. If you had a high-income job during your career years and saved enough money, you could always pay for it from your retirement savings. However, there are always other options available to you such as insurance coverage through a life insurance policy or lifetime annuity.
In most cases a combination of payment methods is the best approach for individuals. One example of additional payment coverage beyond Medicare and Medicaid entails converting a life insurance policy into a long-term care benefit plan. You then basically sell your policy to a company that pays 30% to 60% of the full benefit at the time you need long-term care.
Start Early
Like saving for retirement, planning for your long-term care needs is best approached early on. Whether you are in good health or not, start thinking about long-term care needs in your 40s and 50s. In your mid-50s you will be eligible for long-term care insurance, but will not pay for that coverage for as long before potentially needing to use it. Do not wait to be uninsurable to start planning for your long-term care needs!
Follow these steps and you can adequately prepare yourself for the potential need for long-term care. Remember to do some research, compare your options for both care and coverage, and seek advice from a financial advisor. Call Hughes Warren today for assistance.