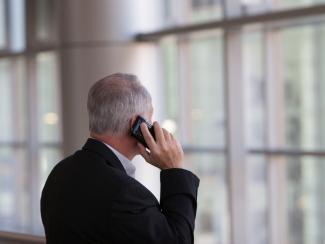 Do Your Homework Before Moving into A Retirement Community
All of life's decisions come with some level of research. Consider buying a new car as an example; you would not just walk onto the lot looking for a four-door car in red and take whatever the salesperson points you toward. Why treat moving into a retirement community any differently? There are several different types of communities out there with different levels of service, staff care, and amenities. Moving into a retirement community requires a little homework first, and below you will find some information to help get you started on the process.
What Amenities are Available?
No one wants to give up the independence and comfort of home to live in a retirement community reminiscent of a college dorm. You want to maintain your current lifestyle, and if possible enjoy a few extra amenities onsite so that you are not running around town all the time. After all, retirement is a time to relax and enjoy life!
As you compare various communities, look first at the amenities it offers and does not offer to compare which facility is right for you and your lifestyle. NewHomeSource found that the most popular amenities with retirees today include onsite continuing education classes, walking paths, community gardens, fitness centers and scheduled classes, and dog parks for their four-legged friends. 
Beyond the creature comforts, look at the assisted living and nursing care departments. You may not need those services now, but you might the longer you live in this community. You will want to be sure there are quality accommodations for you should you need them. Also, assess the quality of the staff. Look at the level of care provided to current residents and determine if those individuals are happy.
Dive into the Books
The financial stability of the retirement community is something that you might want to be aware of as well. Sparsely occupied communities could face financial trouble in the future. Those with a 90% occupancy rates may appear to be doing well, but that does not mean everything is perfect. The facility could be struggling to fill certain units with new residents and this inability to maintain occupancy levels could be a sign of either existing troubles or issues to come down the road.
Yahoo News suggests working through the financial data of a retirement community with your own accountant before deciding. In order to do this, you should acquire some of the key financial reports on the facility, including audited financial statements, the history of monthly fee increases, and financial reserves.
Explore the Rules
Retirement communities are not regulated on the federal level in the United States, but each individual state does have regulations in place to ensure that retirees are taken care of in properly run continuing care retirement communities (CCRCs). Each location must have its resident contract approved by state regulators and have policies in place that address how and why monthly fees paid by residents may be increased. 
Ask the Right Questions
One final step you can and should take is this: ask questions. You are well within your rights to ask questions of the facility regarding its amenities, financial stability, staffing policies and regulations, and services offered to residents. The list of possible questions is endless, but if you need a good starting place, then consider the following questions:
•  How much, if any portion, of my entry fee is refundable?
•  Would you allow us to look at your balance sheets?
•  Is there an actuarial firm that you work with?
•  What services are included in my monthly fee and which items cost extra above the monthly fee?
There is no right or wrong question to ask. It is ideal to ask questions which pertain directly to your lifestyle and concerns. If the facility refuses to answer any or all your questions, that should give you pause about moving into that retirement community.
For further questions about this topic feel free to contact Hughes Warren Inc.