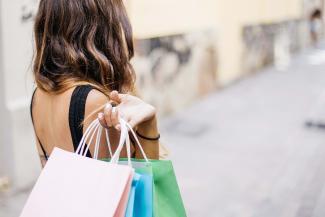 Start Christmas Shopping Now
When the temperatures are hot and the family's summer vacation is on your mind, the last thing you should be thinking of is winter. More specifically, Christmas is probably very far from your mind during the warm summer months. However, there is something to be said for planning ahead and starting your Christmas shopping now. Few people truly enjoy the bitter cold of the holidays, but rather than thinking about the cold as you Christmas shop in summer, think of it as a time to spread the joyfulness of the season into your summer as well. Here are five reasons you should consider Christmas shopping now.
Spread the Costs
First and foremost, the sooner you start thinking about Christmas gifts and crossing items off on your shopping list for the holidays, the easier it will be for you to spread out the costs. Rather than spending $200, $500, and even $1,000 on Christmas décor and gifts during the final six weeks of the year, you can start Christmas shopping now and slowly whittle down your gift list. Buy one or two gifts per month through summer and fall. This way you will spread out the financial hit of those gifts and décor across several paychecks and credit card bills rather than taking one big hit at once. This leaves wiggle room in your budget for other issues that may arise, such as medical bills or unexpected expenses.
Take Advantage of Sales
Everyone thinks of Black Friday as the most important shopping day of the year when it comes to sales and impressive deals. The fact of the matter is that great deals are out there to be had every month of the year. Plenty of retailers offer end-of-summer sales that you can take advantage of as well as flash sales that occur randomly. You can still save money even if you are not shopping on Black Friday. In fact, you may find that by shopping these other sales the variety of items available is more impressive as things are not quite as picked over as they are during the holiday season.
Shop Clearance
When you start Christmas shopping now, rather than waiting until winter has arrived, you have more time to shop around. This means you have access to clearance racks or take advantage of the time you have at your disposal to look around for the best deals and prices on the gifts you want to purchase.
Budget Wisely
By starting your Christmas shopping now, you will also be able to budget wisely for the months ahead. When you wait for Thanksgiving, or later, to begin your Christmas shopping, you stress your financial situation by cramming all your spending into a six-week, or shorter, the window of time. As alluded to earlier, this does not leave room in your finances to cover unexpected expenses that could arise. You may find yourself recklessly spending to get your shopping done in time.
Starting early on your Christmas shopping ensures that you have the freedom to set a budget. You can get an idea of what everyone wants, look at how your income and expenses have already balanced out through the year, and then determine with less stress how much money you really can spend on the holidays.
Time to Make Gifts
Finally, if you enjoy making gifts for your friends and family, starting your Christmas shopping now ensures you have the time to deliver something truly thoughtful. There is no rush to complete gifts in the middle of summer, so you will have the time to create something that looks impressive and comes from the heart.
Summer is not the best time to think about cold, wind, and snow, but there is never a bad time to look forward to Christmas. Start your Christmas shopping now and you will enjoy a variety of benefits as a result.
With help budgeting for the holidays, call your advisor at Hughes Warren!