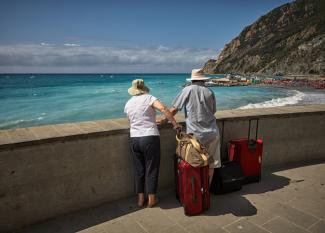 The Top Five Places for Retirees in 2019 in the United States
Diversity is part of the beauty of the United States of America. While some cities and states might appear the same from a distance, there is something unique about each and every locale you visit from sea to shining sea. For retirees, there are several factors to consider when looking at relocation in retirement. Everything from low or no state income tax to affordable housing and great healthcare should play into your decision. If you are wondering which cities are considered the best, we have got you covered with a list of the five best cities for retirees in 2019.
Lancaster, Pennsylvania
Shuffling among the top three cities from US News & World Report's 2018 study resulted in Lancaster, Pennsylvania moving up from number two to number one in 2019. The city is located between Pittsburgh and Harrisburg in western Pennsylvania and offers a bit of the quiet life in retirement. Affordability has increased for retirees in terms of housing, with the median price around $198,500, and there is good access to quality healthcare in the city.
Fort Myers, Florida
Located along the Gulf Coast near the beautiful beaches of Sanibel and Fort Myers Beach, the city of Fort Myers made a massive jump from #15 in last year's results to number two in 2019, according to USA Today. Fort Myers benefits from access to boating, fishing, and beaches, as well as no state income tax in Florida and a median home price of $233,100.
Sarasota, Florida
The former number-one in this ranking in 2018, Sarasota fell two spots due in large part to a loss of desirability and happiness among current residents after the impact of Hurricane Irma in 2017. However, millions have been spent on cleanup in the area since then and the median home price remains low at $239,100 among those over 60 years old. Sarasota also boasts one of Florida's best healthcare systems and no state income tax.
Austin, Texas
The Texas state capital loves to promote the concept of "Keep Austin Weird," and that's a nod to its live music scene and generally quirky culture. The city has a diverse economy, major healthcare systems, amenities and continuing education options at the University of Texas campus in the heart of the city, and affordable home prices for retirees. The median home price for retirees is $283,500.
Pittsburgh, Pennsylvania
The second city from Pennsylvania to make the list, Pittsburgh climbed from eighth in last year's ranking to fifth for 2019. The average home price for retirees in Pittsburgh is $142,800 and the city has a variety of amenities to draw in retirees. Sports fans can enjoy taking in an NFL, NHL, or MLB game and root on the Steelers, Penguins, or Pirates in the process. The UMPC Presbyterian Shadyside Hospital is ranked 15th in the nation and those over the age of 65 can enjoy free public transportation on the city's bus and rail networks.
If you are looking for a new place to call home in retirement, think about the affordability and range of amenities and healthcare options in the cities that rank in the top five in the United States.
Take control of your retirement with Hughes Warren.