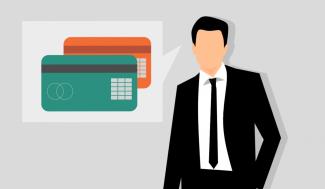 The Best (and Worst) Places to Retire In the US
Retirement sometimes offers a variety of difficult financial hurdles to overcome. Even when you think you have saved enough to live out those golden years in style, rising health care costs or changes in the tax code can throw a wrench in your plans. However, there are certain cities and states within the US which have always been better, or worse, for retirees based upon taxes, living expenses, and the cost of health care in the region. If you are willing to relocate during retirement, you might find some of the following information helpful in determining where to set up shop after you have called it quits on your working days.
Best Places to Retire in the US
As CNBC notes, retirement is just like real estate; it is all about location, location, location. The city and/or state you choose to live in during your retirement can impact how far your finances stretch during this period of life. Making the right choice when relocating can help you live a more comfortable life in retirement while making a poor choice can stress your finances and make retirement miserable. Here's a rundown of the best places to retire in the US:
•  Tennessee: If you want to remain in a major metropolitan area during your retirement, the Volunteer State might be the place for you. Every major metro area in the state boasts below-average living costs across every category of expenses, and that includes health care.
•  North Dakota: If you can tolerate the bitterly-cold winters, North Dakota will prove beneficial because it offers affordable living costs and tax rates which are very low overall.
•  Georgia: Warm, humid summers await you in Georgia. More importantly, retirees will find healthcare expenses extremely affordable.
•  Hawaii: Who does not want to relax on the beach in retirement? While Hawaii might be higher on the cost of living side, it has a very healthy population and an extremely efficient healthcare system.
•  South Dakota: Again, you will have to put up with some cold winter weather, but South Dakota ranked second in affordability in the US behind only Florida, and sixth in terms of healthcare quality levels.
Worst Places to Retire in the US
While the Best Places to Retire list contained US states spread across warm and cold climates, the states on the Worst Places to Retire list are largely clustered in the northeast. This region of the United States is the most populous and is known for higher tax rates, cold winters, and more expensive health care than other parts of the country. If you want to avoid blowing through your retirement savings too quickly, avoid relocating to these states or consider leaving them if you already live there:
•  New York: The Empire State does not rank worst on a lot of lists you will find online, but if you take the state, overall, it is the most expensive to live in for retirees. A lot of this is due to the extremely high taxes at the state and local levels.
•  Connecticut: While the state has a high ranking for health care quality, it has the second-highest real estate taxes in the country, and some residents face taxes on Social Security benefits.
•  New Jersey: The Garden State ranks dead last (50) in several affordability categories, but it is the healthcare and property tax costs that get most retirees. The state ranks 3rd highest and 1st, respectively, for costs in both categories.
•  Maryland: Maryland is the only state in the US with taxes on both estates and inheritances.
•  Massachusetts: Massachusetts has the third-highest overall living costs in the US and the second-highest health care costs.
With nearly 30% of US adults have not saved at all for retirement, according to the Federal Reserve System, there is no time to waste living in a state that is extremely expensive for non-retired and retired citizens alike. With help retiring successfully, an advisor at Hughes Warren can help!