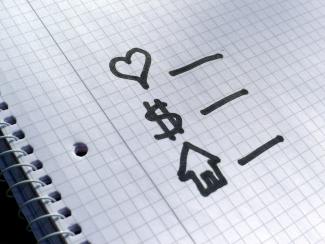 Financial Checklist for Holidays
The year might be coming to an end, but many American households are seeing a significant uptick in activity and even spending. With Thanksgiving dinners to host, Christmas presents to wrap, and a festive party or two to throw, your finances can quickly balloon out of control during the last two months of the year. If you want to stay in control of your finances this holiday season, consider looking through this financial checklist to help stay on track.
Look Under the Microscope
Do not be afraid to put your current finances, and financial situation in general, under the microscope. Consider this one a gift to yourself from yourself. If you are working hard to get your finances in order, but it just does not seem to be working, it might be time to schedule a sit-down with your financial planner. The meeting should encompass more than just your holiday spending, focusing on other goals such as saving, investing, and working to pay down debt. The meeting can help you start the New Year out on better footing financially.
Create a Holiday Budget
At Smartaboutmoney.org, the number-one suggestion for controlling holiday spending is to set a budget. Determine how many people you need to buy gifts for and then decide how much you are willing to spend on everyone this holiday season. If you have cash savings set aside, do you want to dip into that? What is your current credit card situation like? Ideally, you should be able to spread holiday cheer without putting a dent in your savings or piling on holiday credit card debt.
Avoid the Binge
Each holiday shopping season inevitably becomes a competition between retailers and customers. You are trying to save your money, and they are trying to get more of it. One of the biggest mistakes to avoid is the impulse purchase. Staying on the financial straight-and-narrow can be tough. So, as Everydollar.com suggests when thinking about an impulse purchase, ask yourself who you are really buying the item for. If you cannot answer the question, do not make the purchase.
Revamp Your Gifting
Believe it or not, adults on your list are not likely to be hurt if there is not a pyramid of gifts under the tree for them. Consider whether everyone over the age of 21 really needs a gift, or if they do, how many they need. Seek out alternative options with adult friends, such as taking one another out to dinner and a movie, concert, orchestral performance, or play. Quality time spent together is better than material gifts.
Shop Smarter
There are several ways to save money if you shop smarter. You can start this holiday by preparing some ideas for next year's holiday season. First and foremost, you can jot down a budget that seems reasonable and start saving now for the future. Price-out gifts online before you hit the stores. Want to save gas? Call around instead to confirm pricing. When you head out the door to buy things, do not forget your coupons! If you do not receive them in the mail, check sites like BradsDeals.com or CouponCabin.com.
If you are going to shop online, be careful about pricing. You might swoon for that lower price, but make sure you include the taxes, shipping, and other fine-print details included in the purchase.
Think of Charity
Finally, try to allocate some of your spending for charity. You can make this separate from your annual budget or include it in your holiday budget. Most charities, even if they make a big advertising push during the holidays, need your help year-round to support the individuals and families they help in your community.
If you need any more assistance with coming up with the best financial plan for your holidays or for end-of-the-year financial assistance call Hughes Warren Retirement and Wealth Advisors!