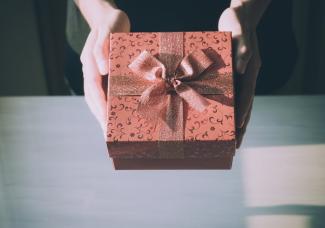 Top High-Tech Gifts for the Business Traveler in your Life
Everyone knows someone who spends a lot of their time on the road for work. Frequent fliers and road warriors play an important role in most companies, making personal connections between employers and employees/clients that just cannot be replicated with a video conference on Go-to-Meeting or Skype. For those who ply their trade on the road, life can be difficult at times. Here are some high-tech gift ideas for the holiday season that are ideally suited for the business traveler in your life.
Luggage Tracking Device
There is nothing more frustrating when traveling than losing a bag. Whether it is your suitcase containing clothes and hygiene products or your laptop briefcase containing sensitive work materials, there is no time when a traveler feels more helpless than when facing a lost bag. One of the top high-tech gifts Inc. recommends for business travelers, or anyone for that matter, is a luggage tag. Products such as the Nokia Treasure Tag run for up to six months on a single watch battery and connect to any smartphone using Bluetooth 4.0. When you lose an item, the tag beeps to alert people, and you can search for your misplaced items with the device's help.
Solar Powered Charger
It is a struggle that road warriors of the 70s and 80s never knew, but one that Millennials and others who travel today know all too well. You are checking emails and texting with friends while catching up on the news, and then suddenly you get a notification that your phone battery is reaching critical levels. Modern life seems impossible without a phone, and there are those times when a wall outlet is just not an option.
Finding an outlet is a life saver, but what about one that never dies? Solar powered chargers are available for laptops and smartphones that make it impossible for travelers to find themselves at minimum battery levels. If there is daylight, your business traveler can recharge their devices. There are a lot of solar-powered chargers out there, so narrow down the options with the help of Top 10 Reviews.
Travel Router
Right next to the worry of running out of battery is the fear of being off the grid. Does Facebook exist if you cannot log on? What will happen to company emails if you are unable to access them? The horror! Travel routers are great multi-purpose gadgets that can help business travelers stay connected on the go. As a portable Wi-Fi router, users can connect one gadget over a wireless connection and then link up several others using an Ethernet connection. Additionally, most travel routers have USB chargers for phones and tablets, so you can connect to charge or even insert thumb drives and share files on a mini network.
Portable Printers
Sometimes business travelers need to be able to print files, forms, or contracts on the spot. It is impossible to carry around an office printer everywhere, and FedEx-Kinkos might not be close enough to help. Small, wireless printers allow business travelers to print from anywhere, including phones and laptops at a moment's notice.
Make sure the business traveler in your life is prepared for the next trip. These high-tech gifts can help keep them connected, charged, and prepared on the go. Not sure what to get them? Well, this list is just a starting point. Find a gift that matches their personality and typical issues on the road, and you will have the perfect idea!
Happy Holidays from Hughes Warren, Inc!