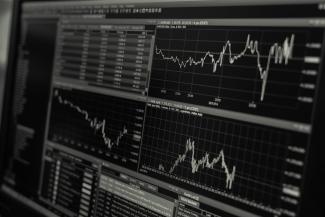 What Does the Future of the Market Look Like?
The market is a notoriously fickle beast. Generally speaking you will a notice a repeating pattern present in the markets and the economy. Periods of sustained growth are often offset by contraction and correction, before a subsequent period of new growth. While this cannot be broadly applied to all industries in the market, the overall market does tend to follow this pattern. This leaves many wondering what the future of the market looks like today?
Recent Changes
Business Insider has a brief look at recent changes (ebbs/flows) in the market. For example, the opening weeks of trading in 2016 marked the worst start ever for the markets in the US, followed by a period of growth in the same year that saw all major indexes rebound to record high closes. In the coming year, at the least, most predict the bull market will continue as the new administration in the White House is focused on deregulation, tax cuts, and an infrastructure spending plan that will herald a pro-growth period.
Where is the Market Headed?
Forbes notes that volatility in the US market is low at the moment, with rising bond yields, a potential end to deflation, and higher returns on capital. Cyclical equities and inflation-related equities are rallying, and earning expectations in these sectors are strong. However, there are other changes whose impact is not easily determined.
For example, more investors are taking matters into their own hands via the Internet and mobile apps. The decision-making process for the individual investor is moving away from Wall Street to less-knowledgeable investors who make their own purchases and sales online. 
Lower Commissions/Commission-free Trades
This shift away from Wall Street in a physical sense can mean lower commissions for trades, or even commission-free trades. Consumers can now make decisions on buying and selling without having to pay a commission for each individual move.
Consumers can use several apps for fast execution of their trades, making decisions in a fraction of a second to buy, sell, and trade stocks as they see fit. These self-directed orders claim to offer the best possible trade execution for individual investors.
The obvious drawback to using an app for your investments is the loss of a dedicated professional to help guide you. There are many financial advisor firms who now offer fee-only investments. To compete with the growing number of apps out there, financial advisors are now offering services for a fee and not a commission from your investments. Learn more about what this means for you here.
Get in on the Ground Floor
One of the best ways to make money while investing is through access to early stage investing. If you invest when something is new and it proves successful, your margin for profit increases. Equity crowdfunding is opening up early stage investment opportunities to more consumers. Equity crowdfunding is a process where individuals can invest in an early stage, unlisted company in exchange for shares in that company before it goes public on the stock market.
Predicting the future of the markets can be difficult, but there are quantifiable changes that can be analyzed and used to determine the future of investing and what possible impact those tools could have on individuals and the market itself. For more information, please contact Hughes Warren Inc.