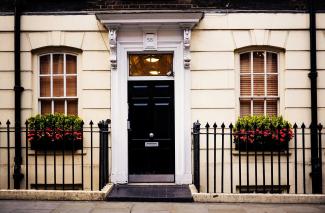 Is It Always Best to Purchase a Home?
Homeownership is the American dream. But is it for everyone? From a young age, purchasing a home is synonymous with success. However, there are some circumstances that need to be taken into account before making the decision to buy a home.
In the past, homeowners received a tax advantage, being able to deduct mortgage interest paid on their income taxes. However, with the doubling of the annual standard deduction, which goes into effect in 2018, many homeowners may find themselves skipping the itemizing – and the mortgage interest deduction in favor of the standard deduction.
Of course, a tax deduction isn't the only reason why people chose to buy a home. For some, buying a home is a rite of passage; a sign that they have grown up, put down roots, and plan to start and/or raise a family.
But there are times when buying a home can present a clear financial disadvantage. Knowing and understanding these disadvantages can help you in determining if purchasing a home is the best decision for you.
You're new to the area. If you've just been transferred to a new city, or have relocated for better job opportunities, you may want to hold off on purchasing a home until you've had a chance to become better acquainted with the area. Taking your time and finding the neighborhoods that you love may take some time up front, but you'll be glad in the long term.
Your job situation is in flux. If there's even a remote possibility that you may need to relocate for your job, it's best to rent until you're in a more stable situation.
You don't have enough in savings for a down payment or closing costs. It's not cheap to buy a home, and most lenders want at least a 5 percent down payment, with 10 or even 20 percent not out of the realm of possibility. And even if you've saved enough for the down payment, there's closing costs as well.
You don't want the responsibility. Home ownership brings with it a long list of responsibilities, none of which interest you in the slightest. If you'd rather be doing anything but making a visit to the local home improvement store or mowing a lawn, renting may be a better fit for you. And there's the added bonus of being able to simply call the landlord when something breaks.
The local housing market can be remarkably fickle. You may purchase a home today, only to see its value plunge in the next few years. This is the chance you take when purchasing a home, and normal market fluctuation is typically not a problem for the long-term buyer, who can ride out the changes. But if you need flexibility, renting is probably a better fit in the near term.
While many of us continue to dream of the perfect home, the perfect home is not the same for all of us. If flexibility and lower maintenance is your dream, renting may be right for you.